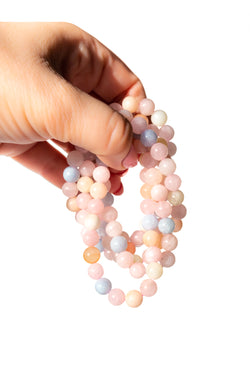 Apothecary Company
Morganite Crystal Bracelet
The perfect stone for meditation, morganite is thought to instill a deep sense of inner peace, innate widsom, and self-love.
Morganite is thought to dispel negative energy and bring awareness and intention to your own self-care.
These bracelets were hand-selected and infused with Reiki energy.
Each stone is unique, size + color will vary.