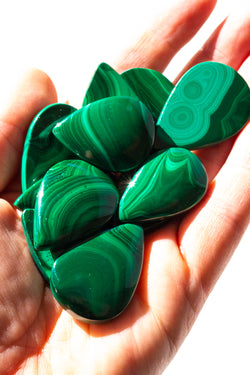 Apothecary Company
Malachite Teardrop
M A L A C H I T E:
These gorgeous specimens, like all malachite, are known to be strong forces for moving stagnant energy. Malachite is thought to help in the releasing of emotional wounds, purging unwanted energy, and moving repressed trauma.
D E S C R I P T I O N:
These unique pieces were hand-selected, cleared, and infused with Reiki energy to amplify their power.
These stones are unique and were hand-selected for their beauty and vibrational energy. These pieces are approximately 1" in length.