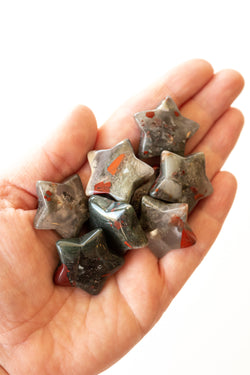 Apothecary Company
Bloodstone Crystal Stars
An excellent stone for purging and detoxifying, bloodstone is thought to release deeply buried emotions.
Long suspected to provide emotional support for overwhelming emotions, hold it gently in your hand during meditations for anxiety or frenetic energy.
These unique pieces were hand-selected, cleared, and infused with Reiki energy to amplify their power.
Each stone is unique and hand-selected for its beauty and vibrational energy. Size and color will vary slightly. Each piece is approximately 1" in length.